Visitor Information
The Opportunities are Endless!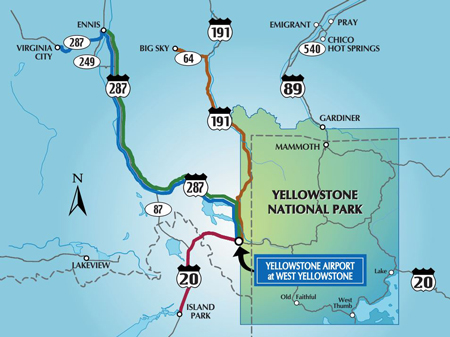 Flying in and out of Yellowstone Airport means you have more time to enjoy the wonders of Montana, Idaho and Yellowstone National Park! Experience the great outdoors like never before - sightseeing, hiking, fishing, camping, horseback riding, white water river rafting, biking - it's all here. If you enjoy photography, you can capture the most spectacular views on earth!
Please refer to special promotions and the printable area map to assist with your vacation planning.
You can't land any closer to where you want to be:
For information on destinations served by Yellowstone Airport go to Visitmt.com, DestinationYellowstone.com, or ALLTrips Travel Guide Network.
Book a Flight!
For reservations or information call:
Delta Airlines at 1-800-221-1212 or visit Delta.com
United Airlines at 1-800-864-8331 or visit United.com