Flights
Check Today's Flight Status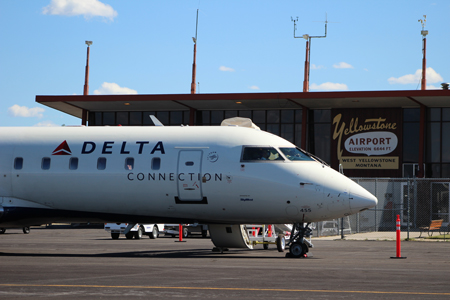 Airline flights resume May 5 for the 2022 operating season.
Delta Air Lines and United Airlines are the exclusive commercial carriers for the Yellowstone Airport.
For reservations or information:
Delta Air Lines: 1-800-221-1212 or visit Delta.com.
United Airlines: 1-800-864-8331 or visit United.com
2022 Scheduled Flights
Notes:
Expand a month to see flights during that month.
If a month offers multiple airlines or arrival/departure airports, you may filter out flights by airline or airport.
All times in are local airport time. Departure time is the time at the departing airport. Arrival time is the time at the arriving airport.
Flight schedules subject to change.