General Aviation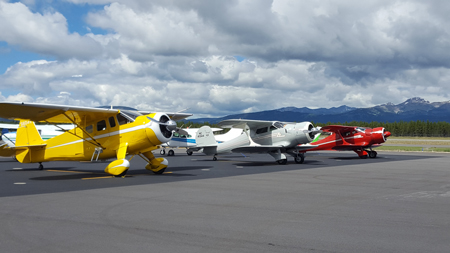 Yellowstone Airport at West Yellowstone, Montana has one paved runway: 01/ 19 (8,400' X 150') with a full Instrument Landing System on Runway 01. The entire airfield is lighted for nighttime operations. WYS is non-towered with a UNICOM frequency of 123.0 and also has an AWOS IIIP for weather information with a frequency of 118.10. The AWOS telephone number is 406-646-7727.
Get FAA information at AirNav.com
Check weather at Weatherunderground.com
A full-service Fixed Base Operator, Choice Aviation, is located on the field and offers both general aviation and jet fueling services. 406-646-7359
Overnight parking is available. No temporary or overnight aircraft hangaring services are available.
Yellowstone Airport Rates and Charges:
| Service | Fee |
| --- | --- |
| Landing Fee | $2.00 / 1000lbs. - $25 min. (piston powered exempt) |
| Ramp Fees (Overnight Parking) | $0 |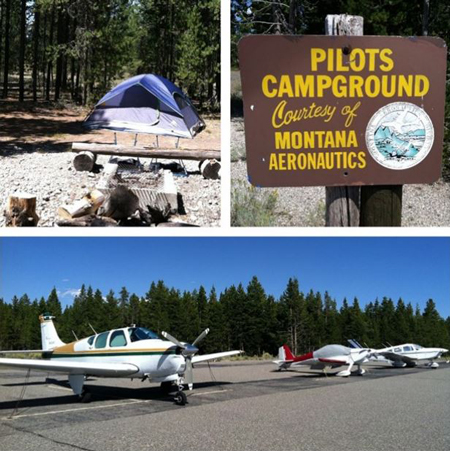 Pilot Services
Two rental car companies and other ground transportation options are available at the airport as well as a restaurant with a delicious menu and reasonable prices. Abundant lodging and additional restaurant options can be found close by in the town of West Yellowstone (2 miles). Complimentary bicycles are provided by the airport and may be accessed by knowing your emergency frequency.
Pilots Campground
Yellowstone Airport offers a complimentary campground for General Aviation pilots flying into WYS. The campground is located north of the General Aviation Ramp and pilots may stay as long or as little as they choose. The four campsites are equipped with a fire rings, log seats, picnic tables, porta potties, and trash cans. Firewood and kindling is provided, but please take other campers in consideration when using it. The campground registration is located at the entrance of the campground, please fill out upon arrival. Don't forget to mention on the CTAF while in range to the FBO that you are camping so that they can try to park you closer to your campsite!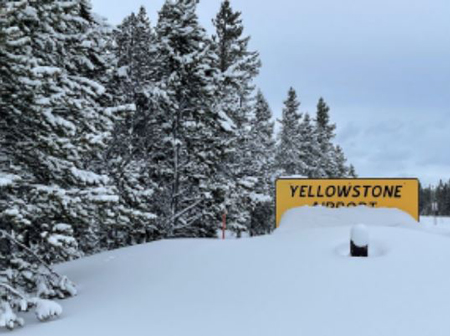 Winter Closure
Due to heavy snows, flight operations at Yellowstone Airport cease during the winter unless the flight operator receives prior written consent from airport management.
For further information on possible winter-time airport flight operations, please contact the Airport Manager:
Jeff Kadlec, 406-646-7631.
Hangar Space
Yellowstone Airport offers ground lease options for potential private and commercial hangars for aviation activities. Please see Airport Information for further details or contact the Airport Manager at 406-646-7631.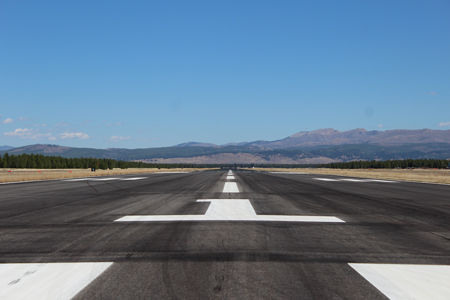 Enjoy a Long Runway and AWOS
Pilot services include accurate weather information and a full-service FBO.
Yellowstone Airport is located at the junction of U.S. Highway 191 and Montana Highway 20, two miles north of the town of West Yellowstone and just a few miles from the western entrance to Yellowstone National Park.
In addition to being Yellowstone National Park's closest aviation facility, the airport is very near to the nationally recognized Big Sky and Moonlight Basin year round resorts as well as the exclusive and private Yellowstone Club. Also nearby are the famous Earthquake Lake and Hebgen Lake recreational areas and world-class fly fishing on the Gallatin and Madison Rivers.