2023 Yellowstone Airport Summer Intern
June 1, 2023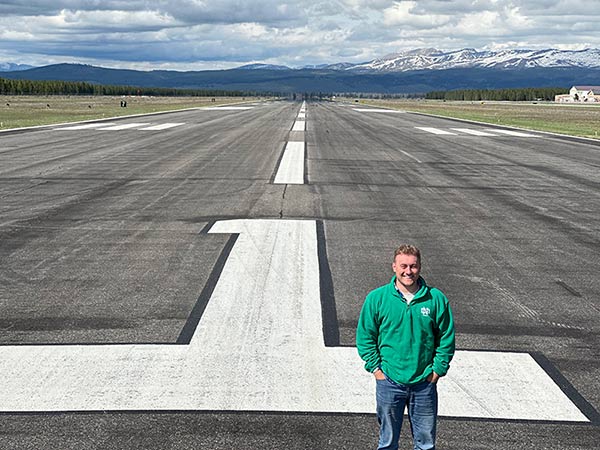 Yellowstone Airport is excited to welcome Oliver Nordlie to the team for the 2023 season. Oliver will be working alongside the Airport Manager and other airport employees during the summer months to provide supplementary support and learn what it takes to operate Yellowstone Airport.
Oliver is a recent graduate of the University of North Dakota in Grand Forks, ND. Oliver graduated with a degree in Aviation Management and a specialization in Business Aviation. At school Oliver also earned his Commercial Multi-Engine pilots' certificate as well as his Instrument rating. He was also involved in the university swim club as well as the UND tennis club. After this internship Oliver hopes to pursue a career in airport management or airline operations.
Oliver is excited to learn about how Yellowstone Airport operates and how it is managed. In his free time, he is excited to explore Yellowstone National Park and all that Montana has to offer.